How to watch the Fortnite Galactus event (full viewing guide)
The Fortnite Season 4 Galactus event is coming soon. Here's everything you need to know about how to watch.
Fortnite Season 5 is right around the corner, with "the biggest event in Fortnite history" coming tomorrow, December 1.
We still have no idea exactly what will happen when Galactus comes to Fortnite, but early indications are that we'll be experiencing a trip through time – with all of the past events playing a role in this one.
If you're as eager to see this event as we are, you may have some questions about the best way to watch. Here's everything you need to know.
Event Time
Epic has told players that the event will kick off on December 1, 2020, at 4 PM EST. Players in the US tend to know what this means for their local time zone, but players in other countries may not.
The r/FortniteBR subreddit mods created an easy-to-read table that tells players in many major regions when the event will begin for them.
What's more, we've been told that the only way to secure a spot in this event is to log in at least an hour before it starts. This table tells you when you should be at your computer or console, loading-up Fortnite.
How to Watch
The best way to watch the Season 4 Fortnite event will be to log into the game about an hour early to secure your spot, as we stated above. Of course, not everyone will be able to do it.
The event takes place at 4 PM EST on Tuesday, which is 1 PM PST. A lot of US viewers are going to be at work or in school. Thankfully, Twitch allows you to watch your favorite Fortnite streamer experience the event – another way to get in on the action if you cannot log in.
This time, Epic seem to have brought live viewing to the Fortnite Discord server, as well. We don't know exactly how this will work, but there's a channel labeled "Watch Live Event," which could mean that an Epic employee will be streaming the event to Discord.
Event Leaks
Fortnite data miners have been wary not to spoil too much of the upcoming event. After all, we'd rather not know an exact play-by-play of what will happen when Galactus comes plummeting into the Fortnite island.
One thing that we do know, however, is that this event should be a trip down memory lane. Data miners have found assets relating to Rift Beacons, the Black Hole, the Monster vs. Mech, The Zero Point, and other events across the history of Fortnite.
What does this mean? We don't know for sure, but we assume that we'll be traveling through time in one way or another. We'll have to log in and watch the event to know for sure.
We can't wait to see what happens during this event. By all accounts, it will blow every other event out of the water and could change the way we look at Fortnite – just like the Doomsday Event did.
Of course, we'll have you covered with everything you missed and all of the rumors coming out of Season 4's final moments. Make sure to follow us on Twitter @FortniteINTEL so you don't miss anything.
Fortnite v21.20 update to introduce new No Sweat Summer challenges, NPCs, and skins
Fortnite will release the v21.20 update on July 5, 2022 and players can look forward to enjoying some new No Sweat Summer content in it.
After hyping up the No Sweat Summer event, Fortnite simply released some Creative challenges for XP. However, leaks suggest that new NPCs, cosmetics, and summer-themed challenges will arrive soon.
Fortnite Chapter 3 Season 3 is all about Vibin' and nothing suits this theme better than a humming summer event. However, No Sweat Summer 2022 has only revolved around the Firework Flare Gun and six Creative XP challenges so far.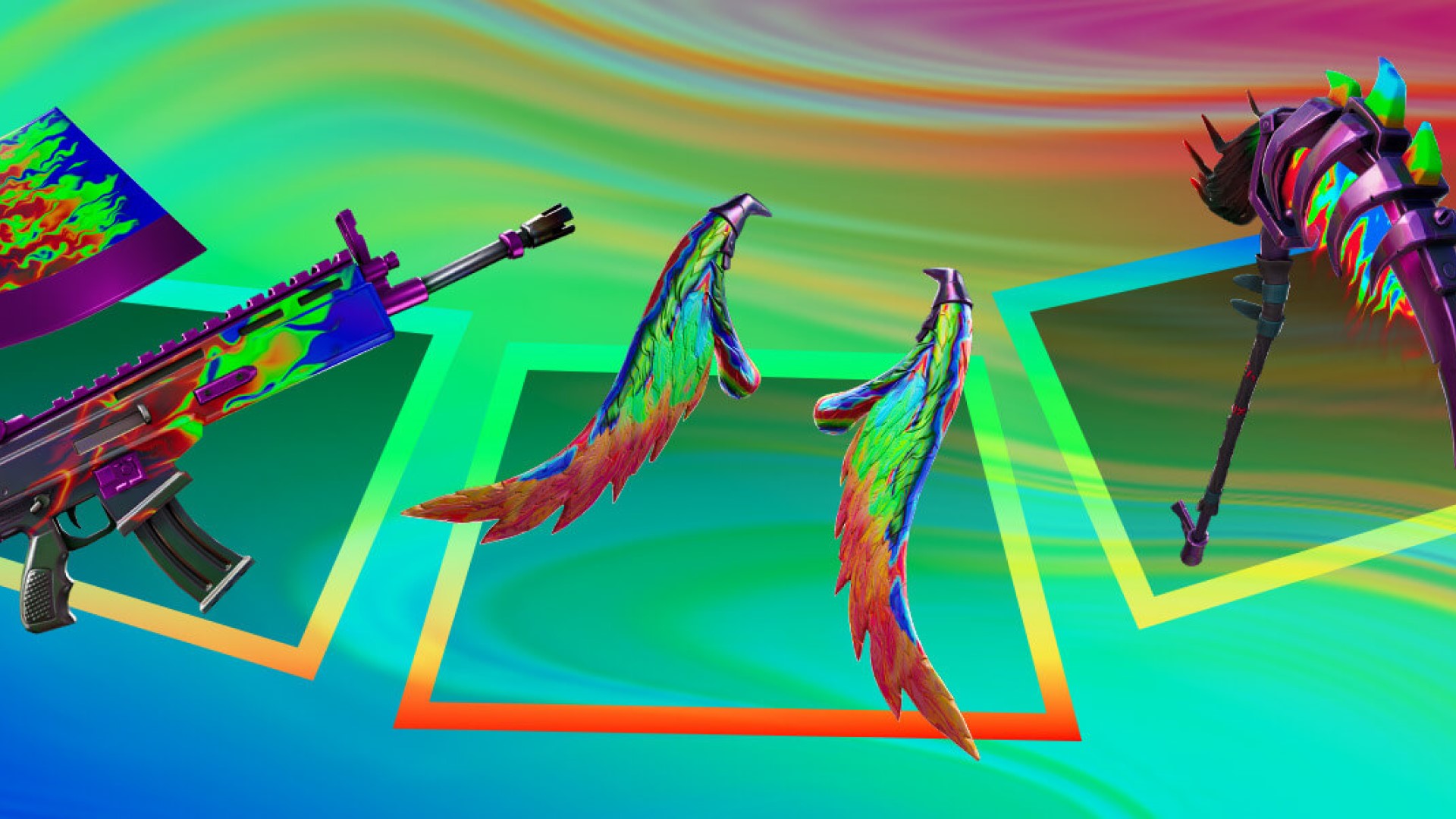 It is evident that the player base isn't satisfied with this year's No Sweat Summer event. Fortunately, Epic Games itself teased more summer content and it should most likely be a part of the v21.20 or the v21.30 updates.
Fortnite promises 'more summer vibes' in a post about Island Hopper quests
Leaker iFireMonkey noticed that Epic Games' official post about the Island Hopper quests states:
"Get vibin' this summer in style! Want more summer vibes? No sweat, more summer is coming. Stay tuned for more."
Clearly, Island Hopper quests aren't the end of No Sweat Summer in Fortnite Chapter 3 Season 3. However, for now, not a lot is known about the upcoming content.
Leakers have revealed that Epic Games will at least release Boardwalk Ruby, Summer Drift, and Unpeely as NPCs on the island. While the return of these fan favorites will be great, the arrival of Midsummer Midas and Summer Meowscles will be like icing on the cake.
iFireMonkey reported that the Battle Royale modes will soon have summer-themed challenges as well. It is worth noting that the developers began working on Surfboards with Chapter 3 Season 3, and they will also return soon.
When will Fortnite No Sweat Summer event 2022 begin?
Ideally, Fortnite should release the aforementioned content with v21.20 which is expected to release on July 6, 2022. Having said that, it is important to consider that Epic Games' employees will be taking a summer break from July 24 to August 12.
Fortnite v21.30 should release ahead of this break on July 19, 2022. Because Epic Games won't be able to roll out hotfixes or other things during the break, iFireMonkey believes that the 21.30 patch will be the most content-loaded update this season.
All in all, loopers can certainly keep their hopes high for the No Sweat Summer event in 2022. While NPCs, challenges, and vehicles have been confirmed by leakers, Epic Games never misses an opportunity to capitalize on event-based cosmetics.
To be fair, the Creative maps for Island Hopper quests are fairly entertaining and a fresh breath of air from the sweaty Battle Royale modes.
Fortnite x Fall Guys crossover is a big disappointment and here's why
Fortnite x Fall Guys was one of the most sought-after events ever and Epic Games has managed to disappoint many players with it.
Fans naturally had sky-scraping expectations from a collaboration between Fortnite and Fall Guys, two of the biggest Battle Royale games in the world. Unfortunately, it turned out to be a damp squib for many.
Even though there hasn't been an official announcement yet, Fortnite players have started receiving the free Major Mancake skin and other cosmetics in his set. This means that the much-anticipated collaboration with Fall Guys is finally live.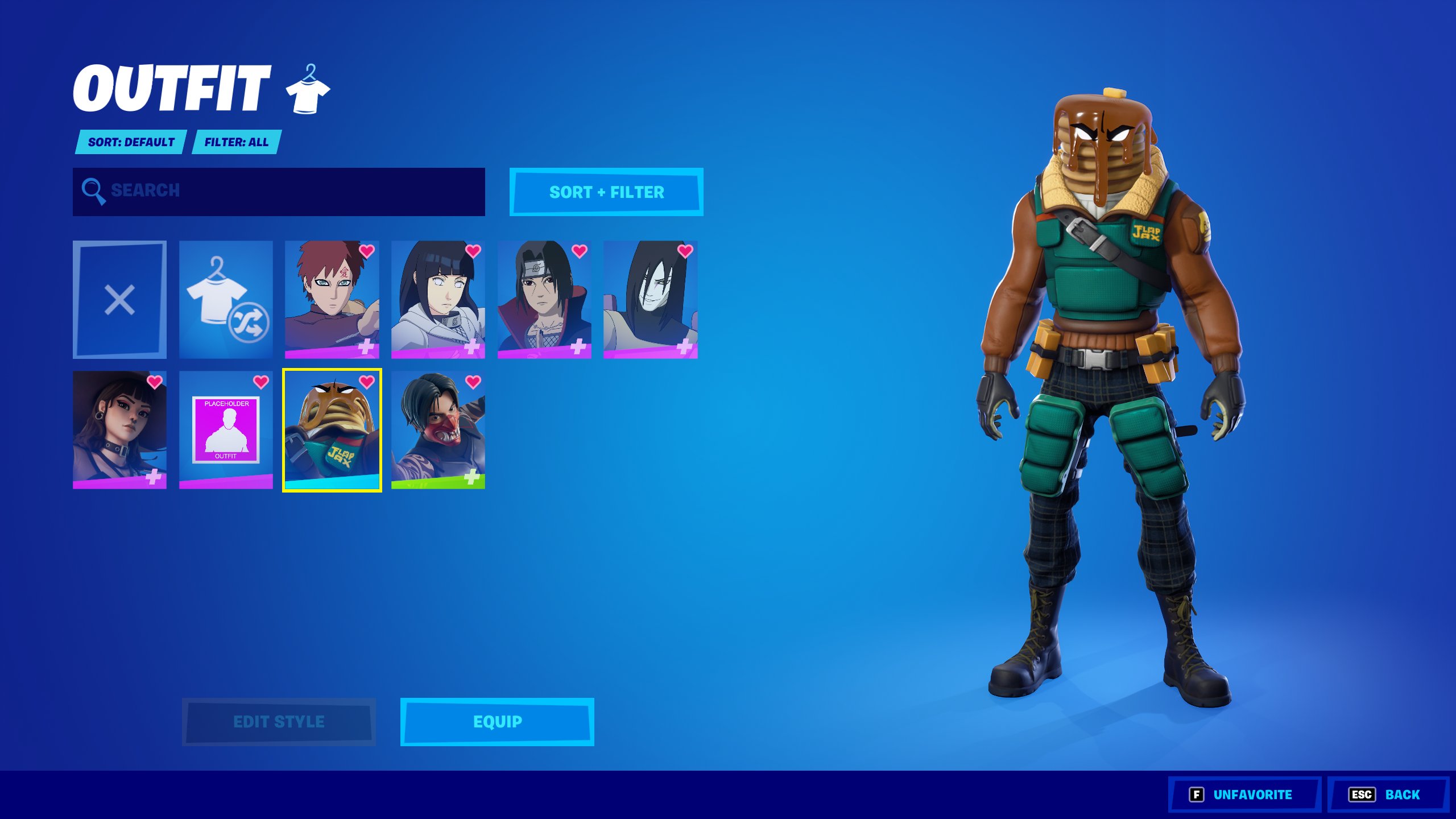 Despite having an opportunity to get a skin set for free, loopers aren't satisfied with the ongoing Fortnite crossover.
Some glaring issues with Fall Guys x Fortnite: Crown Clash event
Fall Guys x Fortnite's Crown Clash event began on June 29, 2022 although Epic Games has ignored it completely. The Galaxian emotes and return of Pac-Man have been mentioned in latest Twitter posts, but players still have no 'official' information on the free Major Mancake skin.
As of now, leakers have single-handedly promoted the entire crossover.
The spread of misinformation and confusion among loopers was inevitable, to say the least. Leakers and data miners have been flooded by messages about the free cosmetics, who obviously have no real advice to give.
Another bone of contention is the lack of a Fall Guys-themed reward. Mancake is a popular Fortnite character, but he has no relation to Mediatonic's Battle Royale title. To play 100 rounds of Fall Guys for a 'not-so-Major' Mancake skin is not worth the effort for several players.
Is the latest Fortnite x Fall Guys: Crown Clash event even a crossover?
While the critique of the Fall Guys crossover has been mentioned above, there are players that are happy with it too. They argue that Crown Clash isn't necessarily a collaboration, but a celebration.
Epic Games' goal here is to simply promote Fall Guys (as it recently went free-to-play). Getting a free skin set for a prominent character like Mancake is a great incentive for a devoted Fortnite player to try another game.
Considering that Fortnite is a free-to-play title as well, it is always great when the developers hand out free rewards. To be fair, playing 100 rounds of Fall Guys is much easier than The Nindo challenges that only grant a glider, a wrap, and some emoticons.
All in all, the mixed response towards Fortnite x Fall Guys is understandable. While Major Mancake is good enough for some players, others look forward to unlocking cosmetics that 'actually' represent a collaboration.
For now, we await Epic Games' blog post on Crown Clash event. Leakers have revealed that the event ends on July 11, 2022. It is unlikely that Major Mancake will arrive in the Item Shop later, and this could be your only opportunity to unlock it.
Fortnite Champion Series Chapter 3 Season 3 start date and prize pool revealed 
Fortnite has announced the Champion Series (FNCS) for Chapter 3 Season 3 in which pros worldwide will compete for 3 million dollars.
The Fortnite Champion Series is easily the most anticipated competitive event every season. In Chapter 3 Season 3, the likes of Bugha, Clix, and Arkhram, among others, will battle it out for a prize pool of 3 million dollars.
Epic Games has finally announced the FNCS for Chapter 3 Season 3. This time around, the logo seems to have a tropical theme that matches the 'Vibin' season. The meta has also changed significantly, and it will be interesting to see how some of the most talented esports athletes have adapted to it.
Everything to know about Fortnite Champion Series (FNCS) Chapter 3 Season 3
Fortnite Champion Series for Chapter 3 Season 3 will begin on July 6 with 3 Qualifier rounds. The top five teams (Duos) from each round will directly advance to the FNCS Finals.
The qualifiers will take place till July 18 and the Semi-Finals will begin on July 21. As per Epic Games, the key to reaching the finals is Victory Royales and consistency. In the three Semi-Finals sessions, 6 Victory Royale winners and the top six consistent teams will move ahead.
The Finals will take place between August 12-14. There are two ways for a team to win the Fortnite Champion Series in Chapter 3 Season 3:
The first team to get three Victory Royales and earn 475 points will be declared the FNCS champion. This is called the Match Point.
If no team is able to acquire a Match Point at the end of 12 Finals matches, the duo with the highest points will win.
Chapter 3 Season 3 FNCS prize pool distribution
The prize pool for the Chapter 3 Season 3 FNCS is a whopping $3 million. However, it will be divided across several regions:
EU: $1,350,000
NAE: $690,000
BR: $240,000
NAW: $240,000
ASIA: $240,000
ME: $120,000
OCE: $120,000
The prize pool is different for each region, primarily because of Fortnite's prominence there. It is evident that the viewership numbers in Europe are much higher than in the Middle East and Oceania.
It is worth noting that fans should be able to unlock some free cosmetics by watching the matches. New FNCS-themed cosmetics also arrive in the Item Shop.
All in all, it is safe to assume that the Fortnite Champion Series for Chapter 3 Season 3 will be more exciting than ever. A ton of new features and weapons have arrived recently, and even map changes have been quite frequent.