Epic Games' Tim Sweeney enters Bloomberg Billionaires Index
The CEO and founder of Epic Games, Tim Sweeney, has made his way onto Bloomberg's Billionaires Index.
Tim Sweeney is a 48 year old American computer game programmer and the founder of Epic Games, being best known for his work on ZZT and the Unreal Engine.
On January 8th, 2019; Tim entered Bloomberg's billionaire index at position #196 with a total net worth of $7.16B. His largest asset is Epic Games, therefore his worth is considered self-made.
The Bloomberg Billionaires Index is a daily ranking of the world's richest people. The figures are updated at the close of every trading day in New York. Tim's Billionaire Profile is as follows…
The majority of Sweeney's fortune stems from his stake in Epic Games, the video game developer he founded in 1991. The company's valuation is based on an October 2018 transaction where a consortium of investors, including KKR and Lightspeed Venture Partners, acquired a stake at a valuation of almost $15 billion.
Following the transaction, Sweeney's stake in the business is calculated at 44.7 percent. Before this, he was estimated to own 51 percent, based on the company's confirmation that Sweeney was the controlling shareholder. The analysis assumes that half the investment was funded through the sale of shares by existing shareholders — primarily Sweeney — and half through the issuance of new shares.
Sweeney's cash holdings are based on Epic shares he's estimated to have sold in that October transaction.
Nick Chester, a spokesperson for Epic Games, said the billionaire declined to comment on his net worth.
Relative Worth
Tim Sweeney's net worth of $7.16B can buy…
5.58M troy ounces of gold
121M barrels of crude oil
… and is equivalent to …
0.0369% of the GDP of the United States
0.146% of the total wealth of the 500 richest people in the world
1.81% of the top 100 U.S. college endowments
113% of the top 200 U.S. executives' total awarded compensation
0.454% of U.S. existing home sales
116,584 times the median U.S. household income
While the success of Fortnite has no-doubt played a very significant role in Tim and Epic's success, it is not the only factor.
How to get Fortnite x Marvel: Zero War comic codes digitally
A massive misunderstanding led to many players buying the Fortnite x Marvel: Zero War comic digitally. Here's how they can still get the code.
The highly anticipated Fortnite x Marvel: Zero War comics didn't really get a warm welcome owing to Epic Games messing up a blog post. After all is said and done, players can now get the comic codes digitally, and here's how.
It all started with loopers buying Marvel Unlimited subscription to get the first comic book code. Redeeming the code would have granted them the Spider-Man Zero outfit, but as it turns out, the digital versions of the comics don't have one.
Here's how Marvel Unlimited subscribers and other players in the community can get their hands on the comic codes without buying the comics physically.
How to get Fortnite x Marvel: Zero War Issue #1 redeem code digitally
Following the blog post controversy, Epic Games has stated that anyone who's bought the first issue digitally via Marvel Comics can reach out to Marvel Customer Support. The designated officials will guide them to get the cosmetics after verifying the purchase.
Having said that, it seems like Marvel's Customer Support hasn't been able to solve all the queries so far. Many players have complained about late replies while some were outright rejected by comiXology.
Here are some examples:
On the other end of the spectrum, a few players were able to get the code successfully and they can now don the Spider-Man Zero outfit in Chapter 3 Season 3.
How Marvel Unlimited subscribers can redeem codes for free Fortnite cosmetics
Buying the Fortnite x Marvel: Zero War comics physically is the most foolproof way of getting the redeem codes.
However, starting September 28, 2022, Marvel Unlimited subscribers (paid, and not on free trial) with a registered account who read all five issues will get an email. It will include the redeem codes for the first five cosmetic items as well as the code for the bonus cosmetic item.
While there are limited ways to get the redeem codes, the same doesn't apply to cosmetic items. Only the spray from the 4th comic issue and the loading screen from the 5th comic issue are comic-exclusive. In contrast, Spider-Man Zero, the Iron-Man-based wrap, Wolverine-based pickaxe, and the bonus outfit will be up for grabs in the Item Shop later.
Hence, players should not worry about missing the Spider-Man Zero outfit even if they're not into Marvel comics. They can wait for the desired skins to arrive in the Item Shop. Their release date and price should be public soon.
How to win a Special Edition Fortnite Xbox Controller
Find out how to win a brand-new Special Edition Fortnite Xbox Controller through your skill in the Fortnite Combine.
Find out how to win a brand-new Special Edition Fortnite Xbox Controller through your skill in the Fortnite Combine.
It seems like the initial intention of Epic's addition of the 'Combine' game mode was to help fine-tune the new sensitivity settings for console players. Since then, it has taken on a life of its own with the help of the speed-running community.
Part of the reason Fortnite is so great is the number of things you can do in the game. You can play a base Fotnite match or an unlimited number of game modes in a Creative lobby.
The Combine was just the next iteration of this, and players have already started to complete the mode in under a minute.
If you're someone who have been spending hours practicing the Combine, your skills have not gone to waste. Epic has announced a Combine giveaway with a chance to win one in ten Special Edition Fortnite Xbox One Controllers.
The giveaway is set to run now through October 11, so get in there and start practicing.
The rules for the competition are simple. All you have to do is submit a photo or video of your best time to Twitter with #FortniteCombine in the title. 
You must be at least 16 years old to win this prize, and follow the best practices of submissions – found here.
According to the rules, it appears as though Epic is going to pick random players to win the controllers. This is good news and bad news since you don't have to be one of the fastest times to win a controller.
In all likelihood, though, Epic will be choosing the fastest recorded time as one of the ten winners – so it won't hurt to try your best. 
Speedrunning entered the Fortnite world in a big way through the Cizzorz Death Runs. Players would compete for the best time to gain money and bragging rights, which eventually culminated in the Fortnite World Cup Creative finals in New York – where Cizzorz's speedrunning team took home the trophy.
Now, some of these speedrunners who made a name for themselves have hundreds of thousands of subscribers on YouTube – all from speedrunning a Creative Mode map.
Best of luck with your Combine times!

Fortnite Item Shop – Sunday, August 11, 2019
Here you can find the daily Fortnite Item Shop. The Item Shop brings players new cosmetic Items for use in Fortnite's Battle Royale mode.
Included in the Item Shop are Skins, Emotes, Gliders, Pickaxes, Back Bling, and more! Items are purely cosmetic only and do not offer any sort of competitive advantage.
Feel free to Bookmark this page and check back daily to see the latest Item Shop.
Alternatively, you can turn on Tweet Notifications for @FortniteINTEL on Twitter to be notified right when the Item Shop updates.
What is your favorite Item in today's Item Shop? Are there any Items you're hoping return?
Featured Sales
Omen Outfit (Uncommon Outfit) – 2,000 V-Bucks
Your victory has been foretold.
Oracle Axe (Rare Back Bling) – 1,200 V-Bucks
Visions of victory.
Bubble Bomber (Rare Glider) – 1,200 V-Bucks
Candy-colored commando.
Bubble Popper (Rare Outfit) – 800 V-Bucks
Swing sweet.
Bubbly Bombs (Uncommon Pickaxe) – 300 V-Bucks
Show your style.
Daily Sales
Glitter (Rare Emote) – 500 V-Bucks
Show your sparkle.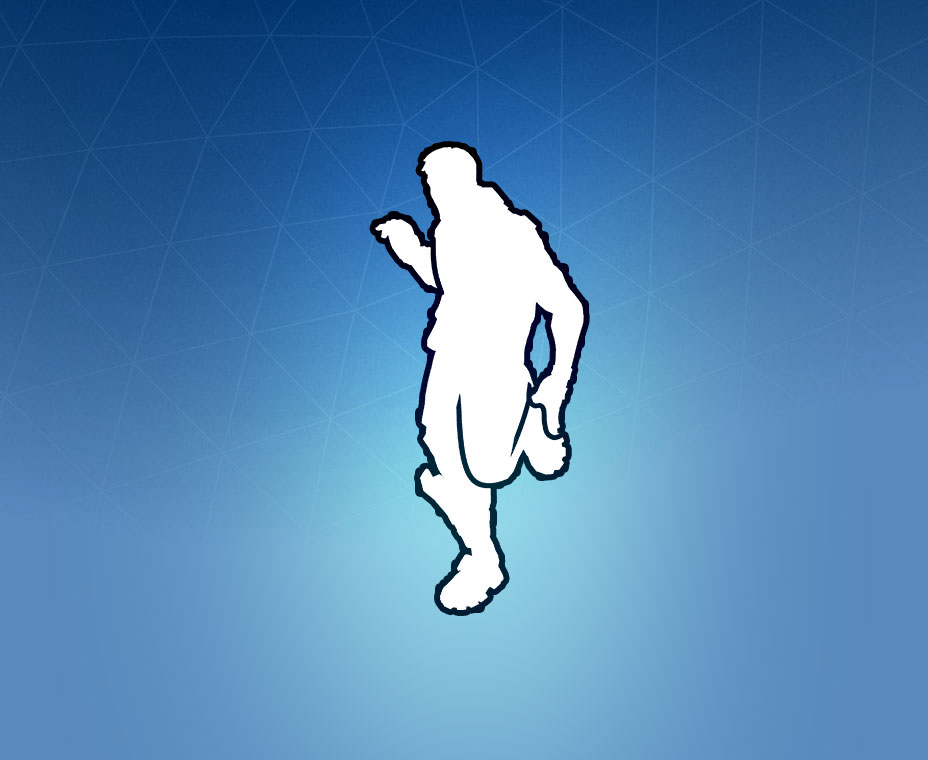 Sugar Rush (Rare Emote) – 500 V-Bucks
Shake it till you crash.
Electro-fied! (Rare Music) – 200 V-Bucks
Press play and swing the night away.
Dynamo (Rare Outfit) – 1,200 V-Bucks
Rule the thing.
Commando (Uncommon Outfit) – 800 V-Bucks
Uncommon commando outfit.
Ice Breaker (Uncommon Pickaxe) – 500 V-Bucks
A great way to meet your fellow combatants.
Daily Sales in the Item Shop update every day, while Featured Sales sometimes persist throughout multiple days.
The Item Shop updates every day at 12:00AM UTC, here is a list of times in a few popular time zones:
Pacific Time: 5:00PM
Central Time: 7:00PM
Eastern Time: 8:00PM
Greenwich Mean Time: 1:00AM